"Attended a wedding here – absolutely picturesque! Gorgeous rolling hills and fog rolled in that made me feel like we had been transported to Ireland. Very romantic!"
"We have been staying at the Rose Farm Inn for over 20 years and we are never disappointed with the beauty and service of this inn. A piece of paradise on a most beautiful island."
"Quiet yet convenient location with pleasant staff. They have an oversized deck and fire pit for guests to enjoy".
"I've been coming to The Rose Farm Inn for years & it is my idea of heaven! It is breezy for hot summer days… Gorgeous & expansive gardens, a fire pit, hills good for flying kites. Judith Rose & her staff most definitely have the gift of hospitality! And it is also beautiful in early fall and late spring! I thank God for this peace-filled place to reclaim my soul!"
Excellent hotel, very clean and comfortable. Staff was very polite and professional. We will definitely be coming back
My husband & I have had the pleasure of staying at the Rose Farm many times over the years. It truly is our favorite place to spend our vacation on B.I. It is conveniently close to town yet offers a peaceful serenity that makes it feel like your own personal Eden. The staff are very pleasant, yet unobtrusive. The breakfast nook is charming and well stocked with fresh items every morning. Judith is always lovely & accommodating. The rooms are bright,airy and impeccably clean. We love Rose Farm & enthusiastically recommended it. We'll be back!!!
"An Amazing value for peak season at Block Island". The Inn has real B&B feel to it.
The rooms are cozy and clean and the staff is very courteous, friendly and helpful 5-10 minutes walk into town.
Very pretty setting too.
Bike rental adjacent to property as well.
We spent our honeymoon in 2002 and 1st anniversary in 2003 at the Rose Farm Inn. It has been 20 years since we had been back out to Block Island. We decided to take our 16 year old daughter to show her where we went for our honeymoon.
The Rose Farm is as beautiful and elegant as it was all those years ago! Better even! I couldn't explain the feeling of beauty, tranquility and romance that this wonderful bed and breakfast gives my wife and I. To share it with our daughter was truly a gift! It gives you a feeling of living in Victorian times! We will be back soon!
The room was the cleanest I have ever seen and the staff was really helpful, 10/10 would stay again.
Stay With us....
Spacious rooms and
thoughtful amenities await
"Enjoy a peaceful, naturally beautiful setting with the convenience of being close to fine dining, town and beaches".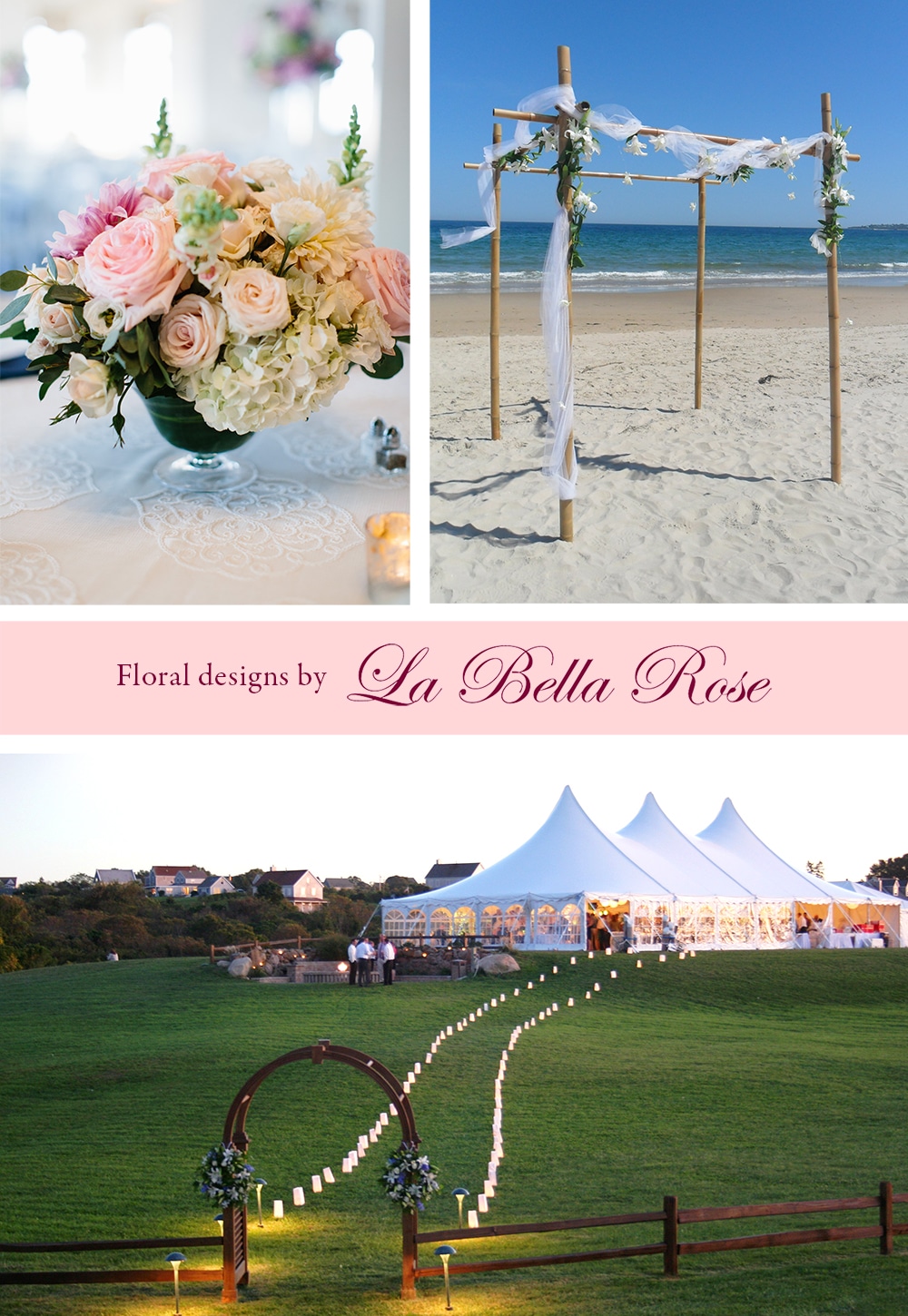 WEDDINGS & EVENTS
"On twenty acres of farmland the Rose Farm Inn is a part of Block Island where your memories will be special.
Guests enjoy a peaceful, naturally beautiful setting with the convenience of being close to town and the beaches".
Centrally Located near Town, Beaches and Fine Dining.
Your stay with us includes a breakfast of assorted breakfast bread, cereals, yogurts, hardboiled eggs, coffee, tea, and juice. Other amenities include fresh beach towels daily, free Wi-Fi, LED Flat screen TV and refrigerator, coffee and tea always available, ice machine, washer and dryer, bathroom with shower for use before check-in and after check-out. Every room has Air Conditioning and ceiling fans.
Block Island's 17 miles of beautiful beaches occasionally rise to magnificent bluffs with spectacular views. The most popular beaches begin just a short walk from the Rose Farm Inn.
Fred Benson Town Beach Pavilion: Located at the heart of Crescent Beach, this pavilion offers a concession stand, bathroom and shower facilities, beach rentals and life guards in the summer months.
Block Island is only 3 miles wide and 7 miles long, but it boasts about 30 miles of hiking trails, plus 17 miles of pristine beaches that are also great for walking. An outdoor enthusiast's ideal setting, Block Island offers scenic bike riding and hiking trails that are open to the public.
You can explore much of the island's natural beauty on the Greenway Trail System or rent a bicycle to tour the island's beautiful country. Bicycles can be rented at Beach Rose Bicycles located at the Rose Farm Inn. Beach Rose Bicycles maintains a high quality fleet of Trek and Raliegh bikes for the whole family.
Southeast Lighthouse is located at the southeast corner of the island on the Mohegan Trail. The lighthouse was constructed in 1875 and remains to this day an active US Coast Guard navigational aid. The lighthouse was moved in 1993, in danger of falling off the bluffs due to erosion. In addition to offering tours of the tower, the lighthouse has a museum that is open during the summer season.
North Lighthouse is located at Sandy Point on the northern tip of Block Island. The North Lighthouse warns boaters of a sandbar extending from this end of the island. The surrounding dunes are part of the Block Island National Wildlife Refuge, home to many species, including the Piping Plover and American Burying Beetle. A short walk away from the North Lighthouse lies the tip of the island, with ocean on both sides of a thin strip of land.
There is more to Block Island than gorgeous beaches. With more than 50 stores and specialty shops, and numerous art galleries, Block Island offers a diverse shopping experience. The Island's plentiful shops offer casual souvenirs as well as unique gifts from around the world and antiques.
Two of Block Island's finest restaurants, The Atlantic Inn and Spring House Hotel, are located next to the Rose Farm Inn. Shopping and additional dining options in Old Harbor are just a short stroll from the Rose Farm Inn.